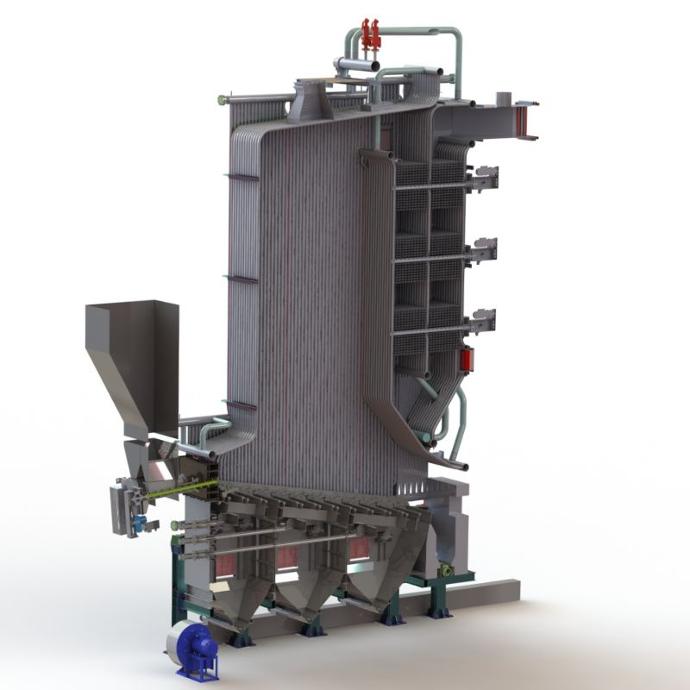 Our Services
Design and Engineering: We specialize in the design of comprehensive thermal and energy systems, including steam and hot water boilers, boiler installations on organic coolants, and steam condensate systems.

Volumetric Design: Our 3D visualization allows us to fully demonstrate all the nuances of the future boiler house at the design stage. Any errors and inaccuracies can be corrected in advance to avoid rework during construction work.

Construction and Reconstruction of Heat Supply Facilities: We offer services for the construction and reconstruction of heat supply facilities, including solid fuel boilers, superheated water boilers, steam and high-temperature organic coolants, as well as cogeneration systems and steam condensate systems of industrial enterprises.
Development of Design Documentation: Our design group specializes in the development of boilers and various auxiliary equipment for boilers, supplies of boiler equipment, produced both for our own projects at leading boiler manufacturers, and equipment produced at our own production facilities.
Process Modeling and Project Calculations: We conduct modeling of processes and calculations of projects, taking into account the specifics of the enterprise, the requirements of regulatory documents, and the wishes of the customer.

Visit our portfolio page to see examples of our work and the successful projects we have completed for our clients.