High-Quality Custom Shell and Tube Heat Exchangers for Rigorous Industrial Applications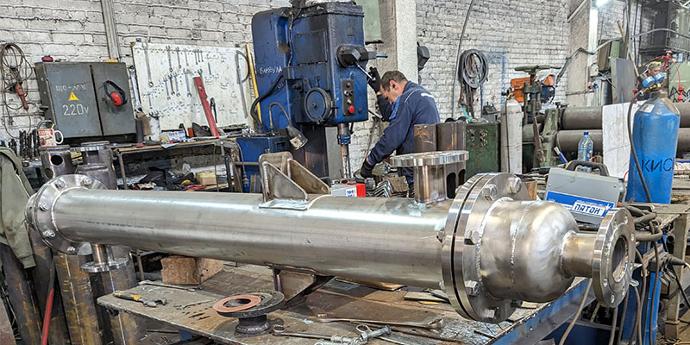 Shell and Tube Heat Exchangers

At Energo.Design, we understand the complexities and demands of industrial heat exchange. Our robust shell and tube heat exchangers are engineered to meet the rigorous requirements of high-pressure, high-temperature, and high-viscosity environments, where standard plate heat exchangers often fall short.

Our heat exchangers excel in handling complex mediums, from contaminated or viscous flows to various types of oils, spirits, and steam. We utilize advanced TEMA standard constructions, allowing for the creation of heat exchangers with compensators, floating heads, or U-shaped tubes, tailored to specific customer needs.

Exceptional Design for Complex Environments.

With a versatile application range - including vaporizing, condensing, heating, and cooling processes - our heat exchangers are designed for long-term durability, ease of maintenance, and performance. We use a range of materials, such as stainless steel, brass, copper, and titanium, chosen specifically to suit each application.

At Energo.Design, we're not just about selling a product - we're about providing solutions to complex heat transfer challenges. Our promise is innovative engineering, quality materials, and outstanding service. Each heat exchanger we produce is made-to-order, ensuring a perfect fit for your specific requirements. Contact us today to discuss your project's needs.